Bücher zum Weiterlesen
Diese Bücher sind jene die wir gelesen haben / immer wieder lesen, und die wir weiterempfehlen würden. Viele dieser Bücher sind nur auf Englisch zu haben, entweder weil sie nie übersetzt wurden oder die Deutsche Version vergriffen ist. Deshalb ist meist auch nur der englische Titel angeführt ist, macht ohnehin mehr Sinn beim Original zu bleiben.
<-- 'Jivamukti Yoga, Practices for Liberating Body and Soul',
Sharon Gannon & David Life. Ballantine Books, New York 2002.

'Bringing Yoga to Life : The Everyday Practice of Enlightened Living', Donna Farhi.
Harper-Collins Puplishers, San Francisco 2003.-->
<-- 'The Heart of Yoga, Developing a Personal Practice',
T.K.V. Desikachar. Inner Traditions International, Rochester 1999.
'Health, Healing & Beyond. Yoga and the living Tradition of Krishnamacharya',
T.K.V Desikachar with R.H. Cravens. Aperture Foundation, New York 1998 -->
<-- 'Light on Yoga',
B.K.S. Iyengar. Thorsons, London 1991
'Light on the Yoga Sutras of Patanjali',
B.K.S. Iyengar. Thorsons, London 2002. -->
<-- 'Yoga, The Path to Holistic Health',
B.K.S. Iyengar, Dorling Kindersley, London 2001.
'Ashtanga Yoga, The Definite Step by Step Guide to Dynamic Yoga',
John Scott. Gaia Books Limited, London 2000 -->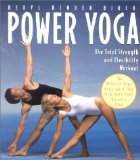 <-- 'Asana Pranayama Mudra Bandha', Swami Satyananda Saraswati.
Bihar Yoga Bharati, Munger, Bihar, India 1997.
'PowerYoga : The Total Strenght and Flexibility Workout',
Beryl Bender Birch. Fireside, New York 1995. -->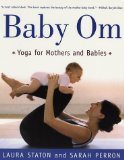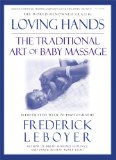 <-- 'Baby Om : Yoga for Mothers and Babies', Laura Stanton and Sarah Perron. Henry Holt & Company, New York 2002.
'Loving Hands, the tradidional Indian art of Baby massage', Frederick Leboyer. -->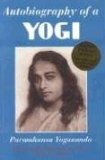 <-- 'Yoga, The Spirit and Practice of Moving into Stillness', Erich Schiffmann.
'Autobiography of a Yogi', Paramahansa Yogananda.
Jaico Publishing House, Mumbai 1997. -->
---
Insbesondere für alle die unterrichten (wollen, lernen ...)
<-- 'Anatomy of Hatha Yoga : A Manual for Students, Teachers and Practitioners',
H. David Coulter. Body and Breath, Inc. Honesdale, PA, USA 2001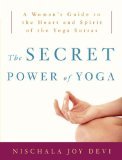 <-- 'Yoga Anatomy', Leslie Kaminoff.
'The Secret Power of Yoga', Nischala Joy Devi -->