`Take time for play, and simply being present with your baby´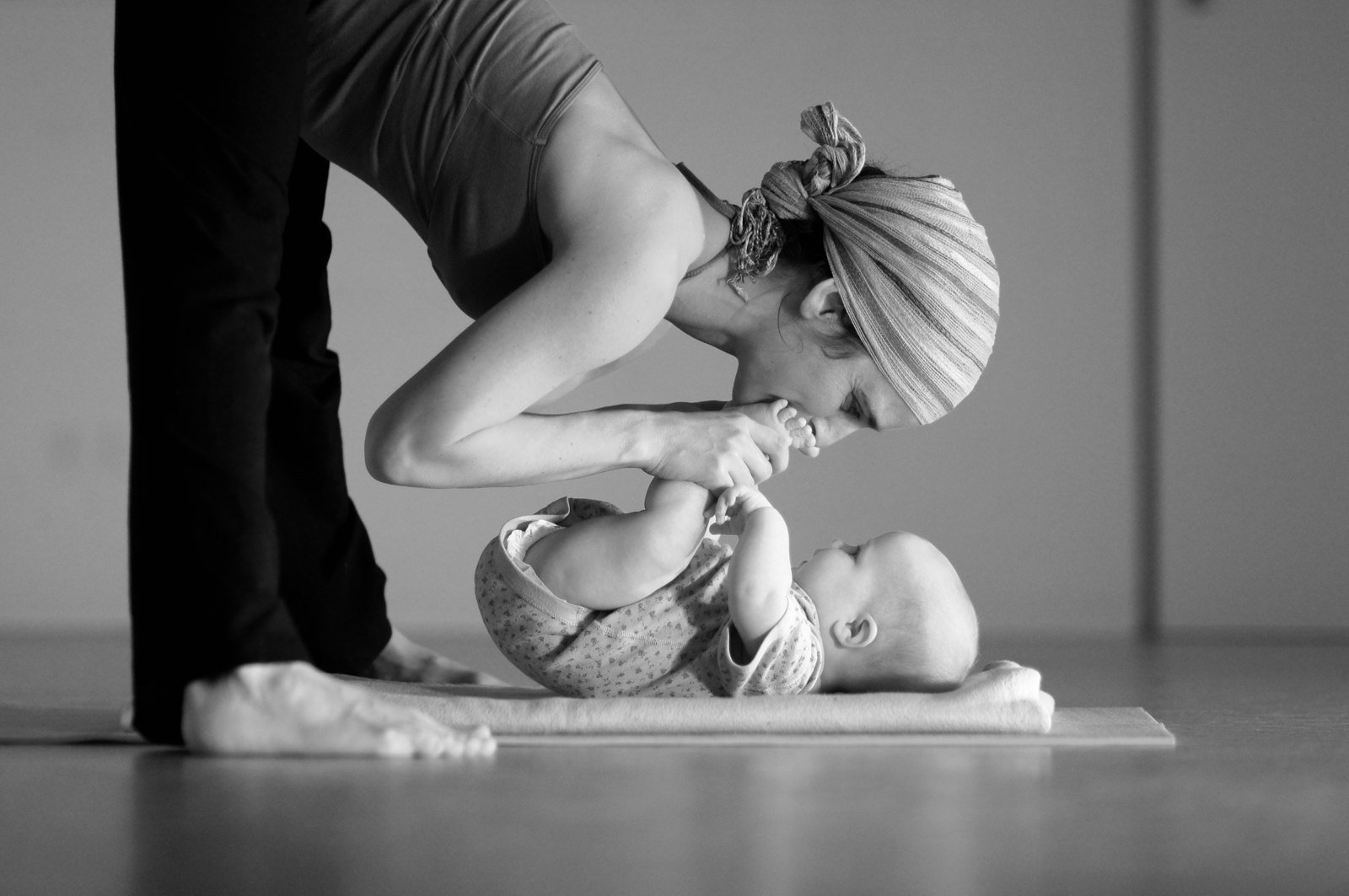 Baby Yoga with Kira (English)
A gentle Yoga class for both Mums & Babies in a safe and nurturing environment.
Interact, communicate, have fun and play with your baby. Realign your body & build
core strength after childbirth.The Yoga poses (asana) are chosen specifically to soothe body & mind,relieving
lower back pain & tension in neck and shoulders from nursing & carrying your baby.
A special time for you & your baby while making friends & having fun.

For Babies from 4 weeks up to almost crawling.
You may join a running course if there is space (please email me directly). No single classes !
Please do not bring crumbly food to class. The yogamats / blankets & ANTS like it too much.
New course dates :
Time: Wednesdays beginning 29 Sept. at 09:30
Price (Normal / Concession) : 80 € / 64 € (for current students or single parent) for 8 weeks.
(No single classes or part courses possible)
Yoga for mums with crawling babies with Jade (in German !)
Montags von 10:30 - 11:45
Termine: 20 Sept. 2021 for 8 weeks
Sign up & Payment: direct with Jade via email - jade@muttertanz.at
more info : http://www.muttertanz.at/yoga-mit-baby/


BABY-YOGA (with Jade - taught in German!)

For mums with babies older than 4 weeks but not yet crawling
Dates: Fridays 10:30 - 11:45 Beginning 24 Sept.
Sign up & Payment: direct with Jade via email - jade@muttertanz.at
more info : http://www.muttertanz.at/yoga-mit-baby/